19th December 2022
It's not very festive to say so, but I hate buying presents.
It's not that I don't want to show my loved ones that I care by buying them a gift, but with no specific instructions on what to buy, I get lost in the task and find it stressful.
My best friend, Vix, on the other hand, is a gift buying expert. Several years ago they came up with a fun solution to this problem. What if every year, instead of buying each other a regular Christmas present, we did a themed swap instead?
It all started with a few years of 'solstice sock swaps.' Although it's the sterotypical dud gift, we are both big fans of socks- perhaps because we are lolitas. On the winter solstice we exchanged exciting packages of multiple cute socks. After a while though, we worried we would become over run with socks! It was time to change it up.
A stand out swap theme was dragons. We each chose each other a dragon themed item and wrote up facts we invented about how to take care of it, where you might find it in the wild etc. Before J.K. Rowling revealed her true colours, we were both big Harry Potter fans, so we completed this swap in a pub, Hagrid style, on a Harry Potter quiz night.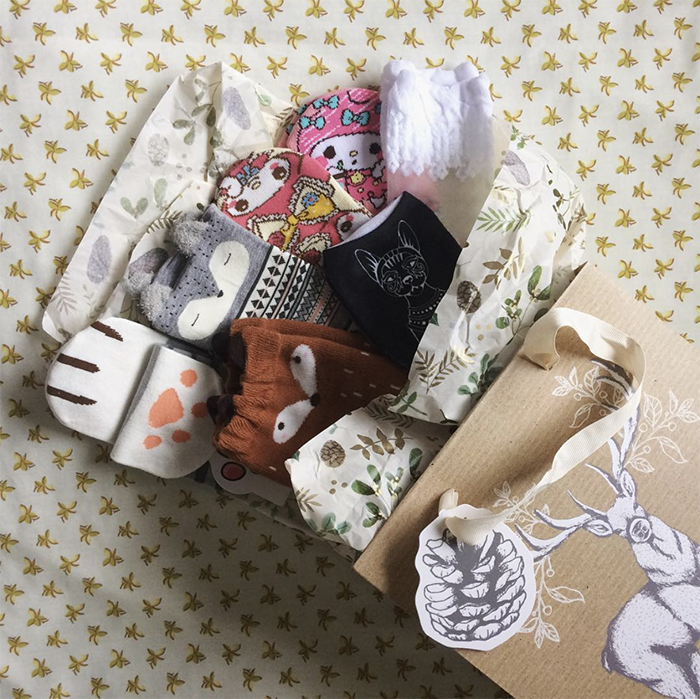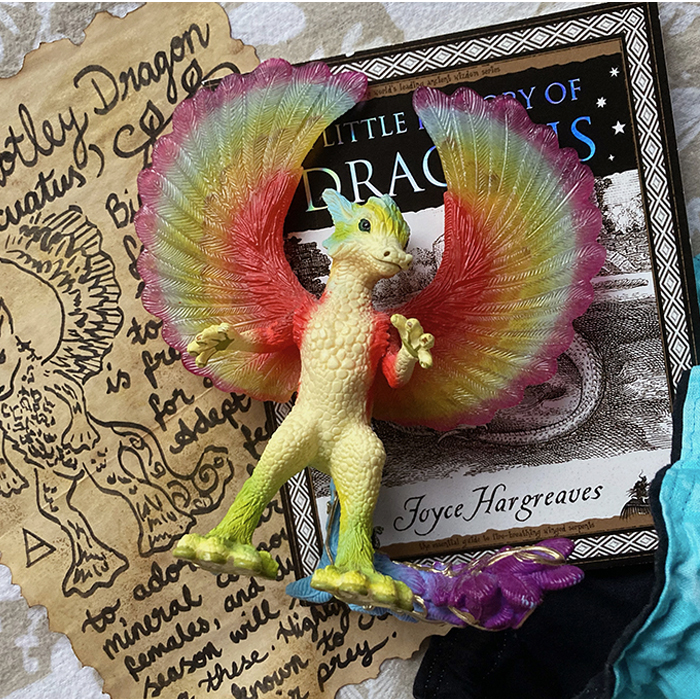 This year Vix came up with another wonderful theme- Pokemon!
We each took a fun quiz online, matching us to our perfect Pokemon partner. Before submitting the final answer and getting our results we passed our laptops to the other person, so only they knew what we got. That way it would be a total surprise when we opened our gifts!
Our shopping list was:
- A small plush of the Pokemon
- A matching Pokeomon card
- Something for the Pokemon
- Something for the trainer



Vix was matched with the adorable Cherubi. Cherubi is not a Pokemon I had actually heard of before, but I think it's so cute! As it's not a hugely popular one, I was really struggling to find anything Cherubi themed for my friend to go with it. I was looking up cute homewear and accesories with no luck, so I decided to make something myself! I drew this artwork of Cherubi and got a custom wooden brooch made using Zap Creatives. They absolutely loved it and I'm so pleased.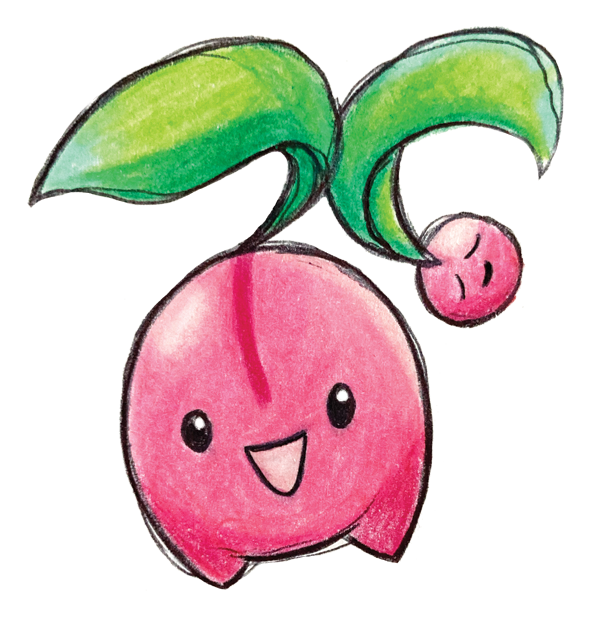 As for something for Cherubi, it's cute round shape made it difficult to make anything for it to wear, which would have been my first instinct. Me and Vix are big fans of the Salon Rocket episode of the original Pokemon series, and love the idea of dressing up our Pokemon, however the only thing I thought Cherubi could wear would be a ribbon and I wasn't super excited about that idea.
In the end I decided to get this lovely themed candle from an etsy store called Beacon Candles. I thought the berries would both attract Cherubi to the smell and make it feel at ease.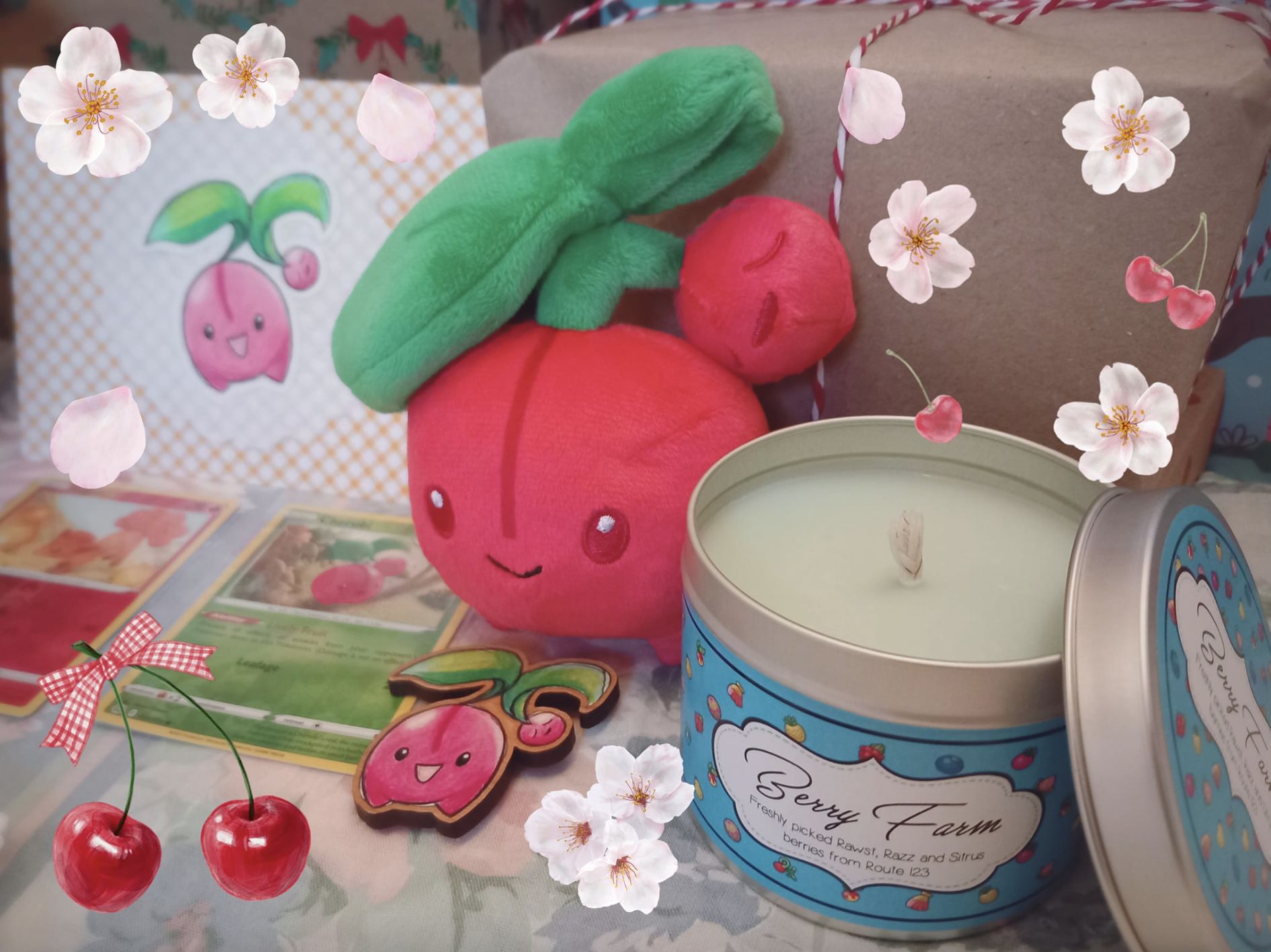 My perfect Pokemon turned out to be Vulpix!
Vix got me this lovely Vulpix plush which is an absolute sensory delight, so soft to the touch and fun to play with.
For my additional gifts, Vix made me and Vulpix amazing matching lolita accessories! Rectangle headdresses are my favourite and Vix even went through my wardrobe pages to choose a fabric to perfectly match my wardrobe. So thoughtful! I've already planned my next lolita coordinate around it.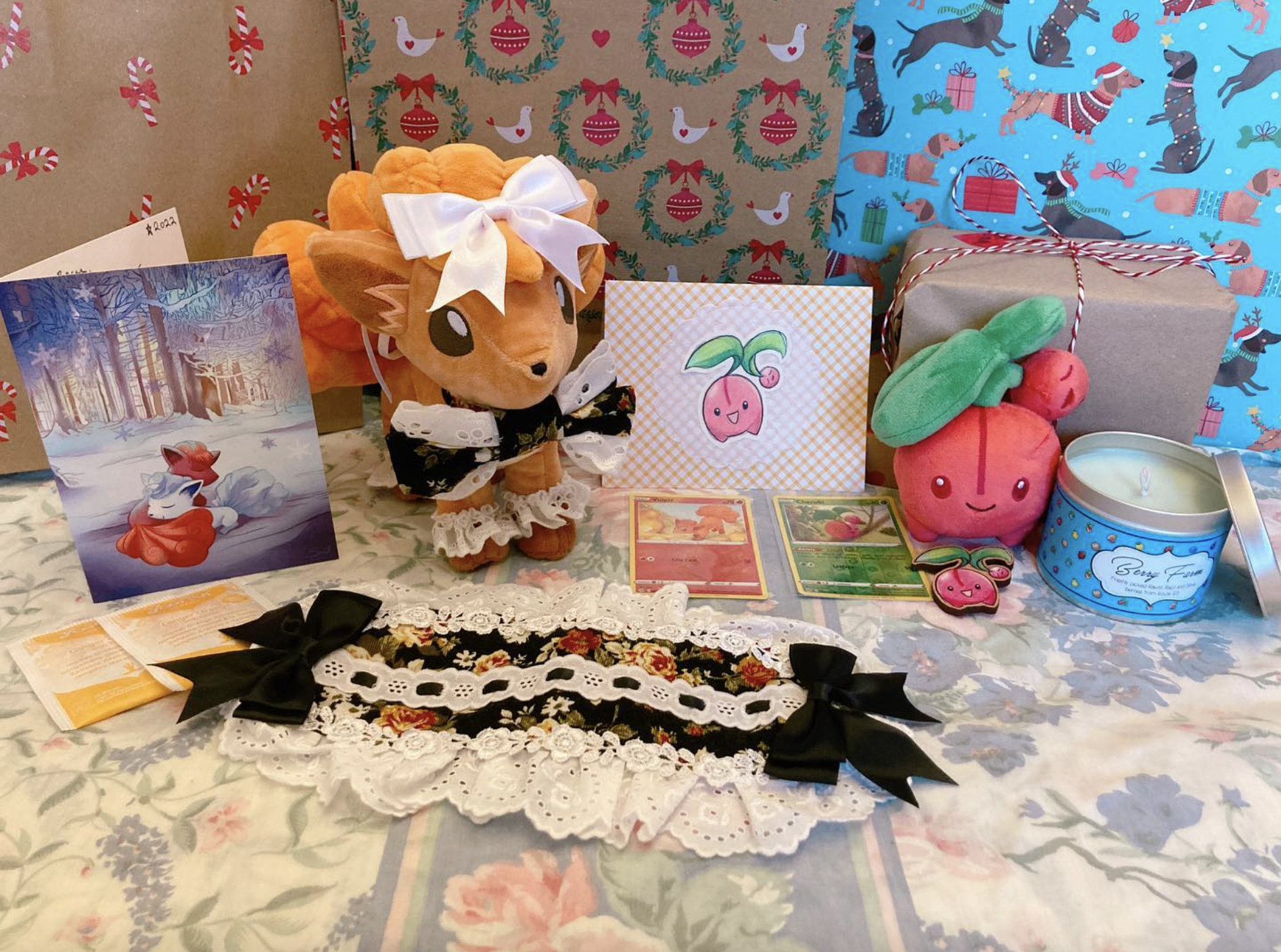 Vulpix is such a cute Pokemon but I would never have picked it myself, so it was really exciting. Vix felt the same way about Cherubi. After this fun swap, these Pokemon have become firm favourites for us.
If you would like to take the quiz and be matched to your perfect Pokemon partner here is the link for you to enjoy.
To complete the ultimate Pokemon day, we made vegetable curry together, complete with rice in the shape of Pikachu, and watched the Pokemon Arceus TV special.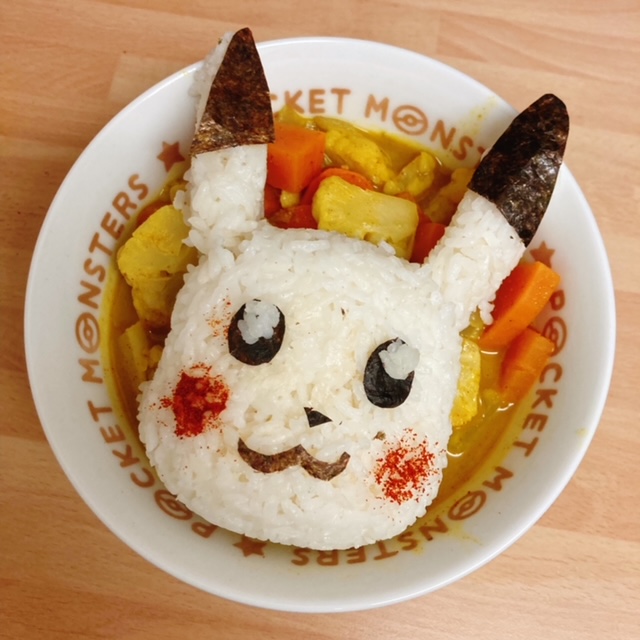 Wishing everyone a wonderful festive season. I hope you all have a lovely time, whatever you get up to.
Made by Mermaidgrey and TroubleInTheMessageCentre